NEWS Fastfrate Group and Audrey's Place donates $500,000 to University Health Network
October 6, 2021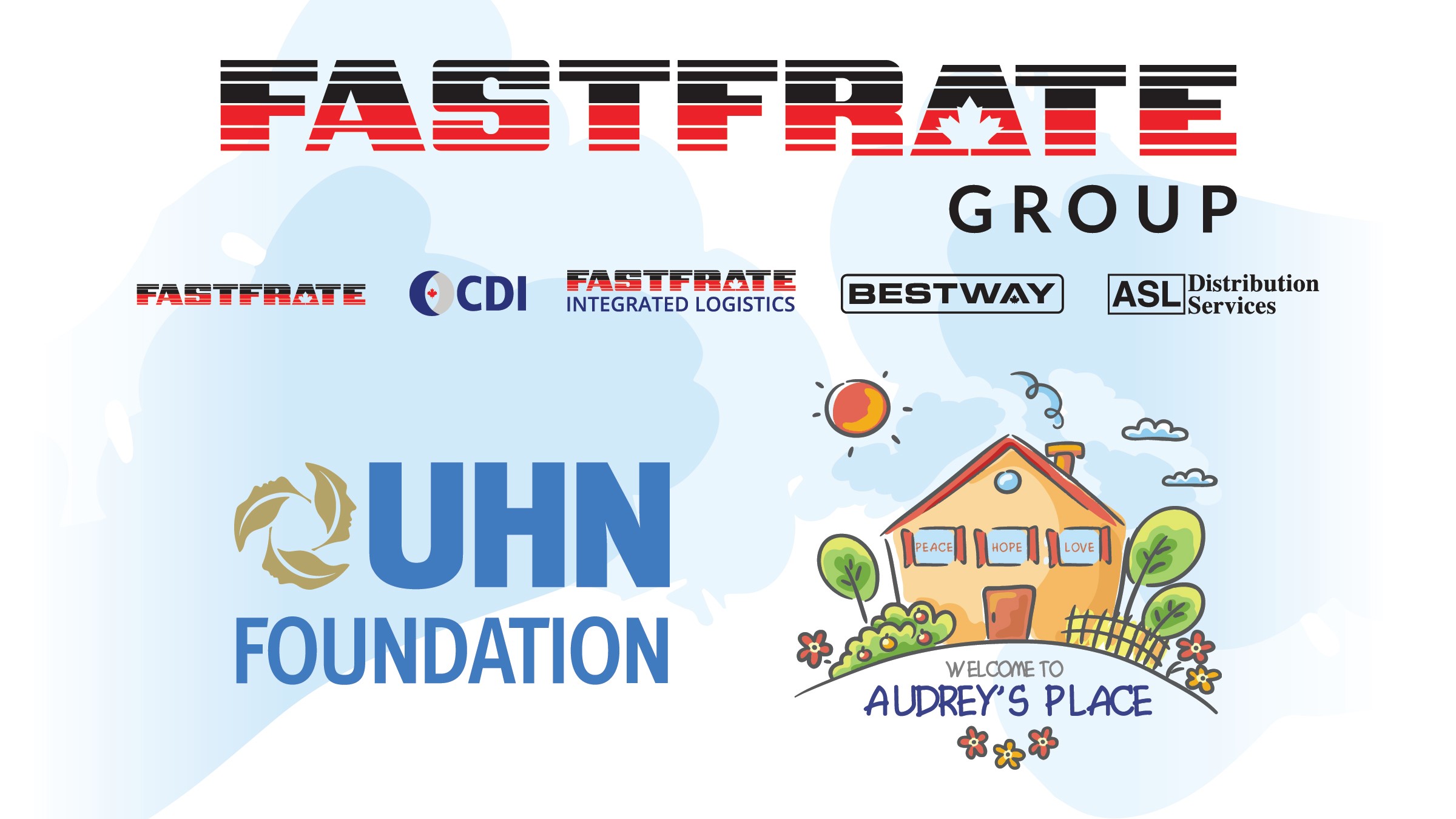 The donation will accelerate research in Chiari malformation and organ transplantation.
Fastfrate Group, a leader in providing transportation and logistics services, are excited to announce that they have made a $500,000 donation to the Audrey's Place Foundation. This generous contribution has been forwarded to University Health Network (UHN) where it will accelerate research in two areas: Chiari malformation, led by Dr Michael Fehlings, and repairing and engineering superior organs for transplantation, led by Dr. Shaf Keshavjee.
"Giving back to the communities in which we do business is important to Fastfrate Group. Any donation that we can provide to Audrey's Place Foundation directly helps our community, either through funding scholarships for nursing students or valuable research at University Health Network. We are proud that we can provide this support," said Manny Calandrino, CEO of Fastfrate Group.
"Philanthropy is critical to advancing medical research," says Louise Aspin, SVP and Chief Development Officer at UHN Foundation. "The Tepper family are generous supporters of UHN. We are honoured that that their foundation, Audrey's Place Foundation, and Fastfrate Group have now also stepped in to support the work of Drs. Keshavjee and Fehlings."
Chiari malformation affects 1% of children and occurs when the skull develops at a much slower rate than the maturing brain, which can eventually damage the spinal cord. Research led by Dr. Michael Fehlings at UHN's Krembil Brain Institute focuses on better predictive tools and treatment approaches to manage spine and spinal cord disorders, including Chiari malformation.
Dr Shaf Keshavjee serves as Surgeon-in-Chief of the Sprott Department of Surgery at UHN. He is also the director of the world-renowned Toronto Lung Transplant Program at UHN's Ajmera Transplant Centre, which completed the first-ever single and double lung transplants decades prior. It has also developed innovations that allow it to use 40% of the donated lungs it receives compared with 15% elsewhere in the world.
"Audrey's Place has supported UHN for many years, and with this generous donation from Fastfrate Group, we were able to provide critical additional funding for this valuable research into Chiari malformation and organ transplantation," said Audrey Tepper, Founder of Audrey's Place Foundation.
About Audrey's Place
Audrey's Place Foundation is a charitable organization founded in 2010 by the Tepper family of Toronto. The mission of Audrey's Place is to assist in funding post-secondary and graduate education for individuals entering the nursing field. They also focus on supporting Toronto's University Health Network.
About Fastfrate Group
Headquartered in Woodbridge, Ontario, Fastfrate Group has been providing industry-leading transportation services for more than 50 years. From what started out as an LTL over the road and intermodal carrier, Fastfrate has grown into a diverse group comprised of multiple companies operating across Canada. This evolution now offers customers a full suite of asset-based transportation including over-the-road, crossborder, intermodal, LTL and TL, drayage and transload, warehousing, distribution, logistics services and final mile. Please visit fastfrate.com for more information.
About UHN Foundation
Part of University Health Network (UHN), UHN Foundation raises funds for research, education and the enhancement of patient care at Toronto General and Toronto Western hospitals, Toronto Rehab and The Michener Institute of Education at UHN. With donor support, UHN Foundation is helping UHN pursue new knowledge to build a healthier world. UHN Foundation is an amalgamation of Toronto General & Western Hospital Foundation and Toronto Rehab Foundation. uhnfoundation.ca
About University Health Network
University Health Network (UHN) consists of Toronto General and Toronto Western hospitals, the Princess Margaret Cancer Centre, Toronto Rehab, and The Michener Institute of Education at UHN. The scope of research and complexity of cases at UHN has made it a national and international source for discovery, education and patient care. It has the largest hospital-based research program in Canada, with major research in arthritis, cardiology, transplantation, neurosciences, oncology, surgical innovation, infectious diseases, genomic medicine and rehabilitation medicine. UHN is a research hospital affiliated with the University of Toronto. uhn.ca
Media Contact: Anh Thai marketing@fastfrate.com
---
Breaking Ground on New 85,000 sq.ft. Facility in Ottawa, Ontario
February 25, 2021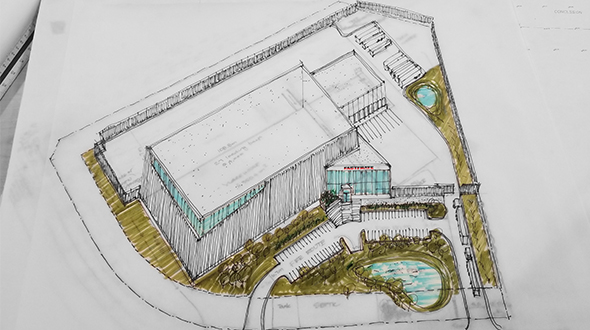 We are extremely pleased to announce Fastfrate Group will be commencing the build of our state-of-the-art facility in the Spring of this year. This location is positioned on 10 acres of land in a new industrial park in southeast Ottawa. On the heels of our most recent acquisition of ASL Distribution, this new facility will both increase our capacity to serve our customers and further our foothold in the home and office delivery marketplace.
Its capabilities are designed to provide eastern Canada all services within the Fastfrate Group portfolio including multi-modal and final mile distribution. With expected completion in the Spring of 2022, this facility will generate a great number of various career opportunities in the greater Ottawa area.
Key Highlights:
Located in southeast Ottawa
10 acres of land
85,000 square foot building
Cross docking
Full height warehouse
Full suite of multi-modal services
Final mile distribution hub
Designed to handle all forms of final mile deliveries including non-conveyable and bulky shipments
---
Exponential growth trajectory continues for Fastfrate Group with acquisition of ASL Distribution Services Limited
February 16, 2021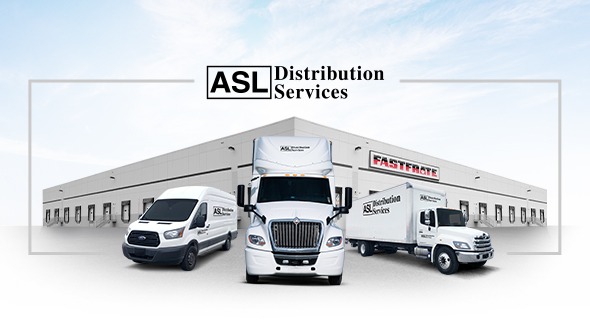 Fastfrate Group is excited to announce the acquisition of ASL Distribution Services Limited (ASL) – a leading transportation, warehousing, distribution and final mile service provider. The details of the agreement were not provided, however the purchase which includes all operating entities, is projected to increase Fastfrate Group revenue by an additional $120MM in 2021.
Fastfrate Group's national network increases significantly with the addition of 13 terminals and final mile hubs throughout Ontario and into Quebec, Manitoba and New York.
This immediately provides Fastfrate Group entry into the ecommerce marketplace. ASL's home and office final mile delivery division currently completes over 2 million deliveries per month and Fastfrate sees great opportunity for growth. President and CEO Manny Calandrino comments, "ASL already has the technology and the processes in place to fulfill the needs of Fortune 100 companies in the ecommerce space. By integrating this into Fastfrate's national infrastructure and providing our substantial account-base with an enhanced service offering, we see tremendous opportunity for accelerated, national growth."
There will be no changes to ASL management as their existing team has agreed to stay in place and run the company. Cole Dolny, President and CEO of ASL Distribution Services states, "Our working relationship dates back over 30 years. Both companies have a highly creative and entrepreneurial spirit. We've engaged strategically to utilize the skills and capacities of each organization over the last few decades, to engineer better logistics solutions for our customers. Our similar cultures and long-standing record of protecting and enhancing our customers' supply chain were important factors in the decision process." Mr. Dolny continues, "Fastfrate has an incredible leadership group, a clear vision for the future, a customer-first culture and a highly leverageable national network that ASL is extremely energized and proud to be part of."
This acquisition is the latest in a series of recent strategic moves for Fastfrate Group who last year purchased Bestway to bolster their crossborder service offering. Fastfrate Group consists of 5 companies including Fastfrate, Canada Drayage Inc. (CDI), Fastfrate Integrated Logistics, Bestway and now ASL Distribution Services. Fastfrate Group Executive Chairman, Ron Tepper adds, "Whether through partnerships or acquisitions, we are aggressively pursuing further growth avenues. Each company in our group brings its own specialization to complement and strengthen every facet of our customers' supply chain. This latest addition of ASL not only greatly enhances our ability to serve final mile and ecommerce segments but allows both Fastfrate and ASL customers to benefit from a greater national network."
"These are very exciting times for our ownership, employees and customers alike. We would like to welcome everyone at ASL into the Fastfrate Group family as we look forward to working together to bring truly enhanced service offerings to the market."
About ASL Distribution Services: An asset and non-asset based full-service third party logistics (3PL) provider. Established in 1959, ASL provides companies with seamless customized logistical solutions, encompassing warehousing services including e-commerce fulfillment and all modes of transportation including LTL, TL, intermodal, courier, small parcel, and expedited, utilizing its own fleet of trucks and with partner carriers. ASL also performs "Final Mile" home & office deliveries through its Precision Home & Office Deliveries division, delivering e-commerce fulfillment orders direct to consumers. ASL also offers freight management services through its brokerage division, including an LTL Cross-Border Consolidation program, utilizing their Buffalo, Oakville and Winnipeg distribution centers. For more information about ASL Distribution, please visit www.asldistribution.com
---
Fastfrate Group Boosts Crossborder Service Offering with Purchase of Bestway Cartage and Bestway Global
August 10, 2020
Fastfrate Group is excited to announce its acquisition of cross border carrier, Bestway Cartage Limited and Bestway Global Limited, effective August 1st, 2020. Bestway has been serving Ontario and the USA since 1976 and over the years have established a strong presence in key U.S. markets. The development of this purchase began approximately two years ago, however discussions started picking up once Bestway relocated into Fastfrate's Woodbridge facility in September of 2019.
President and CEO of Fastfrate Group, Manny Calandrino is thrilled with this latest addition to their group of companies and explains, "There couldn't be a better fit for us right now. As our group continues to grow and build momentum, the next logical step was to increase our foothold in the USA marketspace. Bestway brings a lot of great experience and relationships to our group, allowing us to better-serve our customers on both sides of the border."
Fastfrate Group consists of four companies including Fastfrate, CDI, Fastfrate Integrated Logistics and Bestway. The ever-growing group continues to take an asset-based approach to transportation and combines the unique strengths of each company to provide end-to-end solutions for their diverse customer-base. Mr. Calandrino adds, "It's all about providing simple and seamless service. The integration of Bestway into our operation allows us to keep all north and south-bound shipments in our care and control from pickup to delivery." Manny continues, "A closed-loop method for crossborder shipments reduces the amount of touch, accelerates transit times and keeps the process very simple for our customers."
---
Roynat Equity Partners and Tepper Holdings Inc. Announce Sale of Interest in Comtrad Strategic Sourcing
October 31, 2017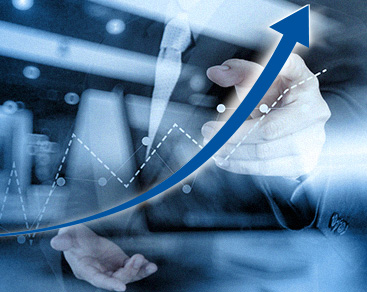 Roynat Equity Partners, along with their partners in the transaction, Tepper Holdings Inc. ("THI" ), are pleased to announce the sale of their majority equity ownership interest in Comtrad Strategic Sourcing Inc. ("Comtrad") to Ardenton Capital Corporation and Comtrad President, Jim Long.
Based in Mississauga, Ontario, Comtrad is a leading importer and distributor of hardware and component products to furniture, kitchen and bath cabinet manufacturers and distributors throughout North America. With over 45 years of experience, Comtrad provides a "one-stop" solution for OEMs to outsource all facets of their supply chain with top quality products from Asia.
Under the ownership of Roynat Equity Partners and THI, Comtrad has expanded its operations and developed an innovative approach to outsourcing manufacturing, which in turn, has allowed it to service a wide range of industries.
"Comtrad and its management team have built a leading distributor in the industry that allows it to compete across North America", said David Daum, President and CEO of Roynat Capital. "The company is well positioned to continue creating new opportunities".
"With the support provided by Roynat and THI, Comtrad has experienced significant growth and diversification and can now continue that momentum with a new partner", said Comtrad President, Jim Long.
Grant Thornton Corporate Finance served as exclusive financial advisor and Loopstra, Nixon LLP served as legal counsel to Roynat Equity Partners and THI in connection with the sale.
---
Consolidated Fastfrate Inc. is once again a 100% Canadian Owned and Operated Company
October 10, 2017
Ron Tepper, Founder and CEO of Tepper Holdings Inc. (THI) and Chairman and CEO of Consolidated Fastfrate Inc. announced today that THI has acquired the outstanding Fastfrate shares held by the New York based private equity firm, Fenway Partners.
Included in the shares acquired are companies Canada Drayage Inc. (CDI), Fastfrate Integrated Logistics and Consolidated Fastfrate. According to Mr. Tepper, "We have come full circle. We sold 75% of the company to Fenway in December 07 and have now bought back those shares in two installments in March 2013 and September 2017." Tepper adds, "I am very proud it is back in Canadian hands. I am grateful to the 1,500 people employed by Fastfrate and the extreme hard work, through some very trying times to make this purchase possible."
CDI is the only national drayage company in Canada and serves all ports from Vancouver to Halifax. It employs a total of 400 drayage drivers and is currently experiencing fast paced growth at approximately 100 drivers per year.
Fastfrate Integrated Logistics is a 3rd party logistic operation, with offices in Montreal, Toronto, Calgary and Vancouver and has expanded coverage and capacity through an extensive highway and intermodal partner carrier network.
Consolidated Fastfrate is one of Canada's largest LTL carriers, located adjacent to CP Rail yards in every city from Montreal to Vancouver and is the largest repositioner of steamship containers on CP Rail's line. Fastfrate also has expedited trucking services to and from all cities in Canada and currently handles in excess of 1 billion lbs of LTL freight per year.
---
Consolidated Fastfrate Moves to New Facility in Edmonton and Significantly Expands Service Offering
September 18, 2017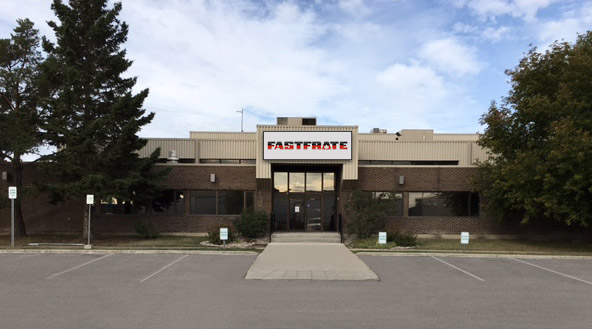 Consolidated Fastfrate is now open for business at its expanded cross dock, transload and warehousing facility in Edmonton. The new location is much closer to the CP intermodal yard and all major roadways.
Over the last 7 months since its purchase, renovations are now complete and the move took place over Labour Day weekend. The branch manager of the Edmonton terminal, Bill Shupenia, is a 40 year veteran at Fastfrate and comments, "Our old terminal was laid out for railside loading and unloading from our historical boxcar days. Our new facility is a 55 door cross dock operation, boasts a 24/7 secure warehousing component with a fully fenced, paved yard and about 6,000 sq. ft. of finished office space. We have a mandate and room for growth. We look forward to providing a more comprehensive value proposition to our customers."
The roughly 80,000 sq. ft. facility operates around the clock, 6 days a week. A new feature that will enhance the safety and performance of their growing fleet is a 5 bay service bay for tractor, trailer and chassis service. Sister company, CDI is sharing the facility and operates over 20 power units and a versatile chassis fleet for the transport of sea and intermodal containers, of all lengths. The new CDI operation for Edmonton is headed up by David Hogan.
Fastfrate Edmonton acts primarily as an inbound terminal for intermodal and highway activity from Ontario and Quebec. Their Intrawest service continues to grow and with the proper cross dock and secure warehousing features now available, advances in transload and distribution services are expected.

"Consolidated Fastfrate has a 51-year history as a strategic partner to CP," says Jonathan Wahba, CP's Vice President Sales and Marketing, Intermodal and Grain. "They are the largest repositioner of marine containers in Canada, and we are really pleased that this new Edmonton facility will increase capacity to the northern Alberta marketplace."
Once the Edmonton team has everything ship shape, a function will be held to show customers the improved operations at the new facility. New signage will be installed shortly and future plans include the transition to LED lighting as an energy saving measure.
---